Visiting statistics | Online Marketing Seo | Website analysis | Domain analysis | Importance of SEO | Improve search positionForbedre søkposisjon
We offer Norway's rawest SEO (search engine optimization)

Connection of the same content domains
We have a number of domains that can be used to increase the visibility of your site, in addition to this, several expired domains that are no longer in use can be connected.
Let us give you an example:
You run a workshop and have a website for it.
We buy obsolete website websites, these can be companies that have gone bankrupt or forgotten to renew their domain owners. We then link these to your existing page, then everyone who visits the old pages will come directly to you, this will at the same time increase your relevance as a workshop page for search engines.
It will then be like asking for a workshop in Oslo, and they would rather recommend you because it is closed.
Update the content of the web page
Search engines like relevant information.
If you want to get more visitors to your workshop page, content such as technical tips, repair guides, video guides and other information will push you forward in the search results.
Just as there is a difference in the quality of service, there is a difference in the content of a website. Thanks to our keen interest in how search engines work, we stay up to date with changes that have an effect on search rankings.
Real-time search is always the best advertisement for an SEO agency, and we have many clients to refer to, where their search positions are a live demo of our work.
Analysis and visit statistics of the entire website, or specific pages for improvements
We understand search engines well, and the knowledge does not come from nowhere. We have analyzed search engines like Google and Bing, and know well how the placement system works. Analysis tools are a necessity to know what needs to be improved and if nothing else give users a better experience when they visit your business page.

Google's interest in their website
Did you know that Google Webmaster Tools shows how many times and how often Google crawler bots visit your site?

When a page is updated with useful information or makes a massive change, you can often see that Google's interest in the page increases.
Google crawls the web regularly and tries to stay up to date on changes in web pages. Although Google limits the number of visits per domain, this can be hundreds of thousands of visits in a single day!
They are also good at monitoring whether the site can withstand the traffic and will limit the number of visits, if the site experiences problems loading data.
Of course, there is much more that can be done to gain web visibility
There are today a sea of ​​online marketing opportunities such as facebook and search engine advertising.
It would be almost a bit silly not to advertise online, when comparing the price paid against the result achieved.
Do not forget organic traffic volumes
Many marketers have not grasped what it means that the use of search engines has grown so tremendously. Many people find that search engines can account for well over half of the total traffic to a website, and if you disregard regular customers, then it is not uncommon to be able to get 90% of new customers to the website through search engines.
Because search engine optimization is a complicated field, there are no standard packages to suit everyone. We recommend starting with a workshop or a thorough status analysis, to map where the shoe hits, and which measures will have the greatest effect.
Contact us for a nice meeting and we can see what can be done for your website.

The effects of Google Adwords on good SEO
Did you know that having a well-composed website that is easy to index and navigate, advertising costs are cheaper in Adwords?
Yes, that's right, in addition to affordable CPCs, you also get the ability to add sitelinks (menus) and rich snippets (including stars). So in its entirety, your ads get extra visibility at a lower cost!
Contact us for live examples of the above, and reduce your advertising costs on Adwords today!
Web creators have not only the understanding, but also the documentation: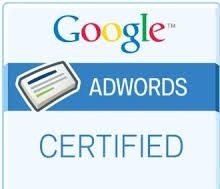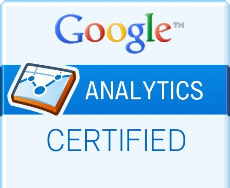 We have reviewed Google's rigorous certification process and have a good understanding of their tools.
With this knowledge, we can help you achieve the results and analyzes you want on Google.
Competition analysis
Article preparation
Swelling of keywords in the page
Blog cooking
Unique article writing
Page title recommendations
Social media integration
Keyword analysis
Press ads
Header analysis and recommendation
Interlinking wherever required.
HTML Sitemap preparation
Webmaster tools access
Analysis administrator access.
WHICH SEO SERVICES DO YOU RECEIVE AS A CUSTOMER?
Website description analysis and improvement
Adwords and bing price analysis of key words.
Linking and 301 forwarding of solid domains.
Cleaning of unwanted back links from web pages.
Installation of analysis services
Analysis of page content for errors
Mobile friendliness tests.
Domain analysis for weaknesses and improvements
How is the search ranking for your website?
It is quite important to remember that you are not the only one who thinks of a good website. Even if you were chosen as the best website of the year when it comes to design, it does not mean that you are automatically in first place in search engines.
We know how important it is with placement on search engines, this is where most of the new customers find you, and with a good natural placement, you do not have to pay a lot of money for advertisements such as adwords. When we develop your site, we do what we can to give each page a unique page title that we believe suits your industry, but SEO services where we actually check what is being searched for, you must order as an additional service.
Can we get you in first place in search engines?
Basically yes. Your location will of course depend on the industry and at the same time your budget. Getting yourself in first place in web design and development will of course be more difficult than getting you in 1st place in the Non-profit industry.
Google Search has done a really good job of developing its search engine in recent years. Today it is much more difficult to be placed in the first place than before. The rules remain simple: Offer surfers the information they are looking for.
This has been the motto of Google for quite some time, offering applicants the information they are searching for.
FREQUENTLY ASKED QUESTIONS – SEO AND VISIBILITY
What is a domain?
A domain is the actual URL of a page and connects the URL to your webserver. You need this to have a website. example website.no
Can I create a website myself?
Most domain registrars offer website builder. With this you can create a simple page yourself, but the disadvantage is that you do not get the opportunity to move the page afterwards. We recommend checking out a CMS, such as WordPress.
What is best, create a new page or further develop existing site?
A website is a continuous project. It is always wise to further develop and rather reorganize data that is available and build on.
How long does it take to create a website?
On average, it takes 2-3 weeks to build a page from scratch, if the text and images are ready.
What is the operating agreement for the website?
With an operating agreement, the web provider ensures that your site is online, updated with security updates, makes back-ups and gives you support.
Do I need HTTPS on my site (SSL)?
You should definitely have SSL certificate on your site. This was standardized in 2018-2019 and most registrars offer this for free.
Why choose SEO Guider?
We offer one of Scandinavias most advanced solutions within SEO and Web development.
I have a limited budget for web site, what can I do?
Quality content is one of the most important factors for a site. Details are what makes the page visible. By preparing content yourself, and making sure your content offers useful information, you can save thousands on development, and it will be easier for us to prepare a clear website.
Where can I find images for my website?
There are many sites that offer free license images that you can use, some of these: Pixabay, wikimedia og Pexels.
When can Seo be used and what exactly is SEO?
Seo stands for Search engine optimization and is in short optimization of your website, so that it is more visible on search and online in general.
If you already have a website and want more visitors for this, the page should be optimized, headlines should explain about the topic, page names should say a little about what it is about.
This post is also available in:
Norsk bokmål