DEVELOPMENT OF ONLINE STORE

Do you want to start your own online store?
Do you have one or more products that you truly believe in? An online shop will give you the opportunity to sell without the need to pay for premises, electricity, cleaning, and other unforeseen expenses.
We assist you with payment solutions that accept Visa, Mastercard, invoice, and PayPal. There is no limit to the number of products you can have, but naturally, it will be more expensive with 10,000 products than with 3.
We can provide support for all existing payment solutions for your online store.
Are you unsure which solution is best for your business?
Contact us for free guidance and presentation of modern solutions that best fit your needs.
With market-leading prices for online stores and online payment systems that accept Visa, Mastercard, and PayPal, there is no reason to wait to implement your payment solution.
Online store solutions start from 29,500 NOK excluding VAT.
Service Agreement from only 499 NOK excluding VAT per month.
Complete payment system for your customers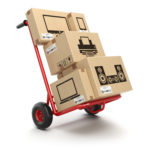 Reservation systems with prepayment
Electronic payment system for card payments
Reliable service agreements with guarantee
Ordering system connected to your mobile
Online store with service agreement for your business

Secure and safe payment.
Simple and easy administration.
Integration with your accounting system.
Direct invoicing to customers.
Modern presentation.

ONLINE STORE CMS SYSTEM WITH PAYMENT SOLUTION
WooCommerce

Better known as the online store for the WordPress platform, which can be easily integrated into WordPress installations. WooCommerce was introduced in September 2011 and has since gained a lot of attention, challenging existing e-commerce platforms like Magento, OpenCart, and PrestaShop.
Thanks to its easy integration, many WordPress installations have taken advantage of the e-commerce features that the system offers, which has only increased the popularity of the platform. WooCommerce was developed by WooThemes and had over 17% of the e-commerce market share in 2014. Today, the platform has a large number of themes, plugins, and features that are continuously being developed.
Magento Online Shop

Magento is an open-source e-commerce platform launched in 2008. The program is written in PHP and was developed by Varien Inc, USA.
The system quickly gained popularity thanks to its open-source code and is now one of the largest platforms in e-commerce and online stores.
In 2015, Magento accounted for approximately 30% of all e-commerce worldwide.
With good security and a large number of extensions, Magento is a solid choice for businesses that want a secure and advanced online store.
The system allows for original theme development from scratch and the freedom to combine desired modules, omitting unnecessary modules for a faster website.
PrestaShop

PrestaShop is another alternative in e-commerce platforms and was launched in 2005.
With many years of experience and constant development, this platform offers both stability and speed.
What started as a student project quickly grew to over 100 employees and now has about 30% of the online market share.
Similar to Magento and OpenCart, PrestaShop offers ready-made themes, a wide selection of extensions, and excellent security features.
This post is also available in:

Norsk bokmål